Motivated people produce more. We know that. We also know that fun is a key part of motivation.

But how do we bring more fun into the workplace? Here are some hints and tips:
why we are cautious about laughter in the workplace



how conversations can be used to introduce more fun

ideas for events to raise fun levels


how to bring more fun into projects

And why fun at work matters
We hope you enjoy this eBrief!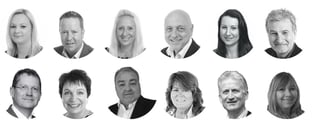 All the best from the team at Goodfoot.