We all know we should spend time on our professional network.

But what is the best use of time? It may be useful to think of quality instead of quantity. Here are some hints and tips:
how to focus on a longer term strategy for our networks




Coleman's PIE analysis and its implications for our strategy

how to have clear conversational goals


types of useful people to build into your network
We hope you enjoy this e-Brief!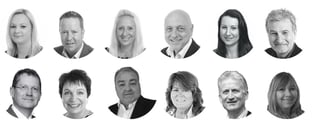 All the best from the team at Goodfoot.