How can we use the techniques used by professional actors and actresses to enhance our presentation & personal impact?

We have produced a 3-part e-brief to offer some hints and tips about developing a stage presence for business. Our author is Nicol Cortese, a professional actress with a wide range of TV and Theatre experience. Topics include:
make your presentations bite: avoid the communcal cat-nap

how to apply 'energy' and 'attack' into your message


tips for preparing to deliver with power



Download Part 1 now ... we hope you enjoy this e-Brief!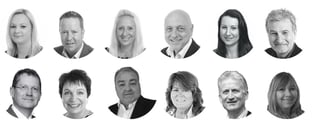 All the best from the Goodfoot team.